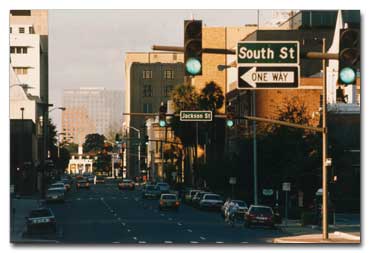 Control Specialists Company has been providing construction and installation services since 1973, and has been pre-qualified to perform work as a prime contractor or subcontractor for:
Computerized Traffic Signal Systems
Fiber Optic Communication Systems
Highway and Interstate Signing
Roadway Lighting
Streetscape and Intersection Improvements
Traffic Signalization
Weigh-in-Motion Systems
Vehicle Classification Projects
Solar Powered Signals
Illuminated Signing
School Zone Signals
Pedestrian Crosswalk Signals
Video Detection Systems
Project sizes range from $10,000 to $2 million. Projects have been completed throughout Florida, Georgia, North Carolina, Maryland and even in the British West Indies.
Control Specialists Company's management team has well over 100 years of traffic engineering experience. This experience ensures our clients the finest professional installations available.
Control Specialists Company is active in the following professional organizations and associations:
American Road & Transportation Builders Association
American Traffic Safety Services Association
Associated General Contractors of America
Florida Transportation Builders Association
Institute of Transportation Engineers
Intelligent Transportation Systems America
International Municipal Signal Association
National Utility Contractors Association
Central Florida Builder's Exchange
North American Travel Monitoring Exhibition and Conference
Control Specialists Company is an award-winning contractor having received one of the most prestigious honors presented by the Florida Department of Transportation, the "I made a Difference" Award in 1996.
Our President, W. Bruce O'Donoghue, has been a member of the AGC / AASHTO / ARTBA Joint-Committee for ten years.
When you are looking for a professional and technically proficient company who has a reputation for working together for common goals with public and private organizations, you have found them in Control Specialists Company.

Need more information? Contact Us.